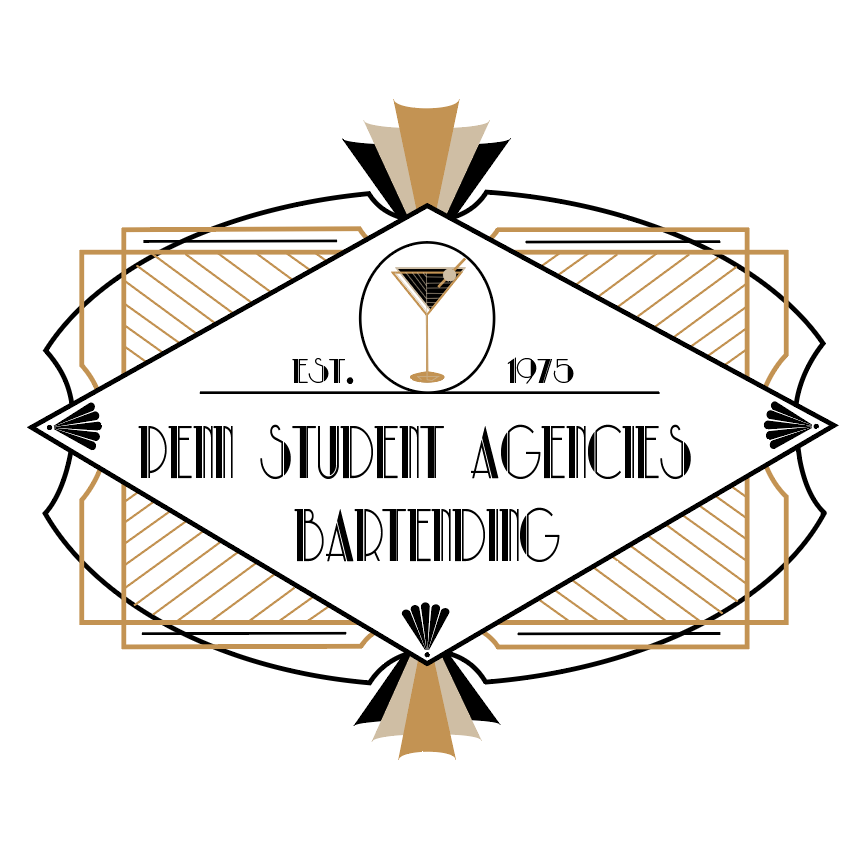 Bringing Excellent and Affordable Bartenders to Philadelphia since 1975.
The history of PSA Bartending Services can be traced back to the early 1970's. During this decade, what was then known as the Bartending School began to prosper at the University of Pennsylvania, and Penn students began learning the tricks of the bartending trade. Over the past four decades, PSA Bartending Services has evolved into an entity that instructs over sixty students every year and offers bartending service to all sorts of events within the Philadelphia.
A staff of two undergraduate students comprise the PSA Bartending Services team, and we are housed by Penn Student Agencies (PSA), a non-profit, student-run amalgamation of various businesses. Through Penn, we coordinate and offer at least two instructional and certification courses per semester on Penn's campus. Students who successfully complete our courses will have the opportunity to join the PSA Bartending Services team as a staff bartender and put to use all the fascinating knowledge learned in the courses. However anyone is welcome to take any of our courses!
Our bartenders are trained in mixology, alcohol safety training, customer handling and business etiquette. Our bartenders have also offered their services for galas, weddings, university events and private parties within Philadelphia. Whether big or small, a Penn bartender will put their best foot forward and do everything they can to ensure your event is as enjoyable and memorable as the drinks they serve!